AWAKENING DELPHI CRUISE, SAILING THE GREEK ISLANDS, KNOWING YOURSELF!
You will have your own double cabin attributed on the yacht of your choice (First come, first served basis)
Pendant notre temps de navigation, vous pourrez changer de voiliers, expérimenter deux designs de yachts différents et bénéficier en même temps de l'expérience et d'approches différents de deux skippers.
The boats will sail together each day arriving safely at the predetermined destination. You then have the option of joining the group for dinner or doing your own thing.
Les Grecs anciens considéraient que le centre du monde se trouvait à Delphes. L'oracle, est identifié par le monument de pierre connu sous le nom d'omphalos (nombril). Selon le Suda, Delphes a pris son nom de la Delphyne, le nom donné, selon certains témoignages, au monstrueux serpent ou dragon tué par le dieu Apollon, à Delphes. 
Daily discovery cruises from one amazing destination to the next relaxing aboard and really learning to let go and get away from it all.
Nous visitons les superbes îles de Céphalonie, Ithaque, Meganissi, Lefkada et de nombreuses baies et villes isolées pendant l'excursion de retour.
You will sail on crystal blue water and discover all the pleasures that the Greek Ionian islands have to offer along the way.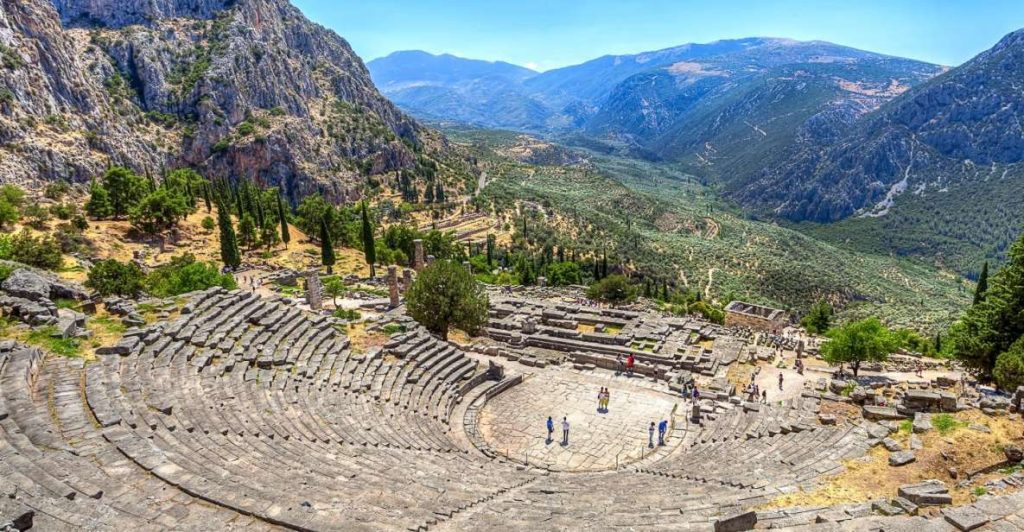 Two days to visit Delphi
Visits
In English, French and German
Every day starting at 8am
Prix: Le prix pour la visite n'est pas inclus dans le prix de la croisière.Environ 100€
Good to know
You will organise your own visit. We have all the information about it
Drivers and cars are available
We recommend that you wear comfortable shoes, a hat and sunscreen.
There will only be two 14-day cruises of this type in 2023:
17th of June - 1st of July
16th to the 30th of September
The skippers and their yachts
Skipper Stephan & S/Y Chronos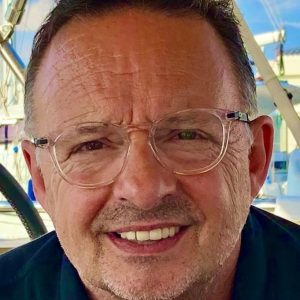 Jon is the owner of S/Y Hineni and an RYA yacht master and has been sailing the Mediterranean for 10 years, previously he owned an older boat and sailed the Turkish coast for two years, he has skippered boats since the early 1990s. He is a professional coach, psychologist and therapist and believes we all find something when we embark on adventures at sea and discover new places. 10 ans en Méditerranée et possédait un autre voilier auparavant avec lequel il a sillonné les côtes turques.
Jon is a professional coach, psychologist and therapist
Jon is the founder of  Wou Wei Sailing cruises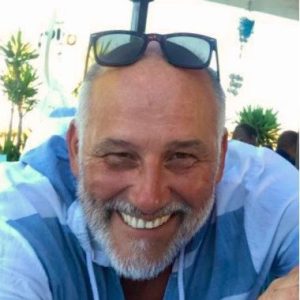 Stephan is the owner and skipper of S/Y Chronos
He has accumulated nearly 5 decades of sailing with 30 years of cruising experience including 15 years of yacht racing (6M IC, Surprise, Gib sea Plus quarter ton).
He is trilingual and fluent in French, German and English.
And last but not least, he loves teaching and sharing his passion for sailing and the sea!
Stephan is the founder of Sail & Discover Sail & Discover
S/Y Hineni is a Sun Odyessey 440 from 2019
s/Y Chronos is a Bavaria 50 from 1999
5 double cabins available : 3 sur Chronos et 2 sur Hineni. Le nombre maximum d'invités sera de 10 pour chaque croisière.
5000 Euros per double cabin double or single occupancy
This price includes
L'hébergement pour 2 dans une cabine double partagée ou pour une personne en occupation simple en cabine double.
L'assurance du yacht, des passagers et de l'équipage
The services of the captain
Les services de l'hôtesse.
Un petit déjeuner sain le matin et déjeuner par jour préparé par l'hôtesse.
Soft drinks
L'utilisation de 3 paddle boards (Deux sur Hineni et un sur Chronos)
L'utilisation des palmes et tubas sur les yachts.
L'utilsation des annexes
The diesel and gas consumption
This price does not include
Le coût de votre vol pour l'aller et le  retour à notre point de départ et d'arrivée.
Port fees
The dinners are all off the boats in the evening.
Les pourboires éventuels pour l'équipage
Conditions
50% upfront to book the cruise
Balance to be paid 30 days before departure
Enquiries and reservation
Stephan +33  602 01 18 95
stephan.josef.rauer(at)gmail.com